The Kickstarter goes live on June 3rd and crunch is upon me! One of the coolest aspects of running a Kickstarter campaign is designing awesome rewards for passionate fans!
SKALD: Against the Black Priory will feature a range of rewards from the game itself, the sound-track, a printed hand-drawn map, manuals and perhaps even a collectible big-box edition!
The Anatomy of Rewards
My strategy for the Kickstarter is simple: Run a low risk – low rewards campaign with a low target number and an emphasis on digital rewards. There's a couple of good reasons for this:
First of all, my primary motivation for running a Kickstarter is to put SKALD: Against the Black Priory in your hands as soon as possible whilst making it the best game it can be. For a one-man team, even whilst working with freelancers, this means prioritizing coding, writing and designing the game itself.
Second, I'm based in Norway. Most of my backers are not. Neither are most of the production facilities for physical rewards. Shipping costs and logistics add up.
Digital Rewards
One of the (many) advantages of Kickstarting a video-game is that the final product tends to be digital! This allows for easy distribution which in turn cuts down on logistics, cost and risk! I like this.
Shown above are three of the lower reward tiers (1 Dollar = 8.7 NOK). Up to 300 NOK (approx. $35) the rewards are all digital and include the game itself, a demo (due in July 2019), access to the BETA version, sound track and digital copies of the manual, campaign guide and map.
The manual and campaign guide will outline the SKALD system as well as describing Idra and it's surroundings and the most prominent characters, items and monsters. All in a classic old-school RPG style!
Whilst serving as a hint book for SKALD: Against the Black Priory, the campaign guide will also contain enough information to allow you to drop the setting into a tabletop RPG and create your own adventures in the SKALD universe!
As for the map, it will be hand-drawn and colored and available either as a digital file, a paper print or an exclusive cloth map depending on the reward tier.
Physical Rewards
There's no doubt about it: Backers LOVE feelies! The printed manuals, cloth maps and trinkets that came in gorgeous boxes are a big part of the experience for a lot of players!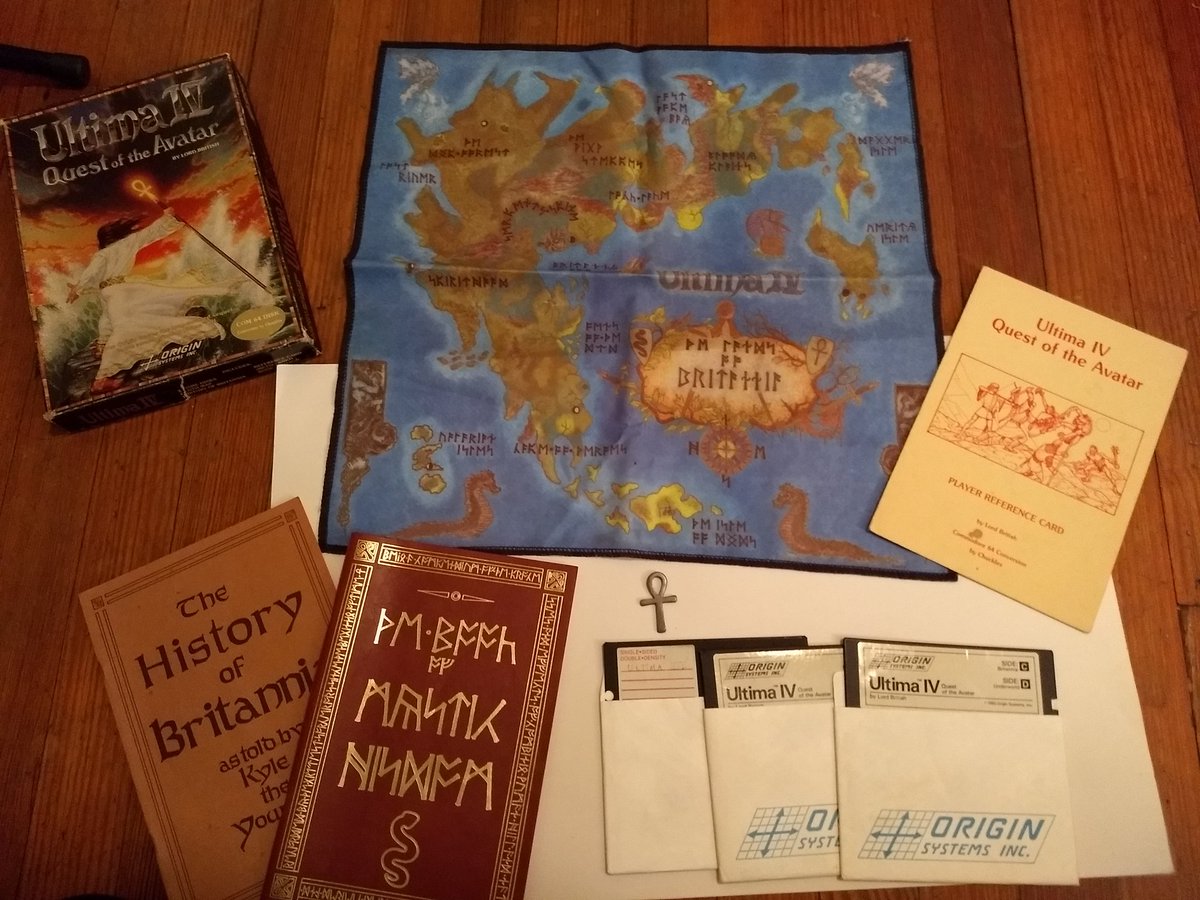 At higher reward tiers (Approx. $55 and up) the Kickstarter will feature printed versions of the manual, campaign guide and map (paper and cloth prints). If all goes according to plan, I'll even throw in an exclusive collectible "big-box" edition with extra feelies for hard-core backers.
---
That's it for now (it's back to work for me). Be sure to subscribe to this blog and follow on Twitter to stay posted!
See you on Kickstarter June 3rd!
---